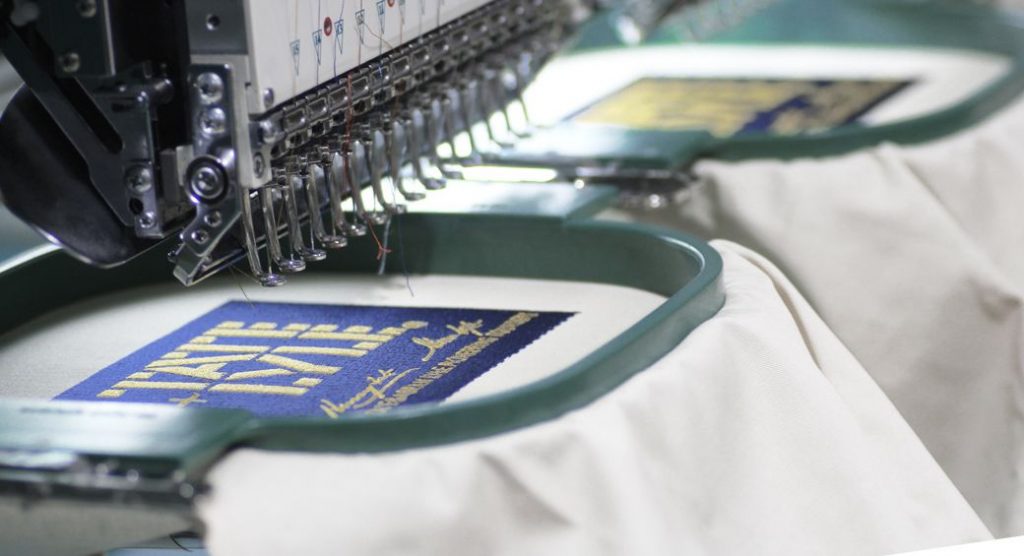 Are you looking to turn your logo into high quality embroidery?
At Top Embroidery, we do exactly that and more.
Whether you're looking for embroidered work shirts and hoodies, or one-off t-shirts and polos for a special event – we're here to help! You don't need to know anything about embroidery to get what you need delivered to your door. Simply choose from our wide range of garments, send us your logo and let us do the hard work!
We'll digitise your logo by redrawing it using specialist CAD software and then it's ready to be embroidered! Above is an example for Tate & Lyle of how this process works and could work for you.
All of our embroidery production is in-house using Tajima machines and most importantly, our specially trained embroidery staff who deliver the best results for every one of our clients. Using a combination of techniques such as hooping methods and choosing the right stabilisers, we can guarantee a first class finished product.
With a vast amount of fabric to choose from and over 400 thread colours, we will match the thread to your logo in a high quality finish.